Americans have a soft spot in their hearts for their pets. You want to keep them protected. The following three methods can be significant factors in keeping your dog, horse, or any other pet healthy and safe.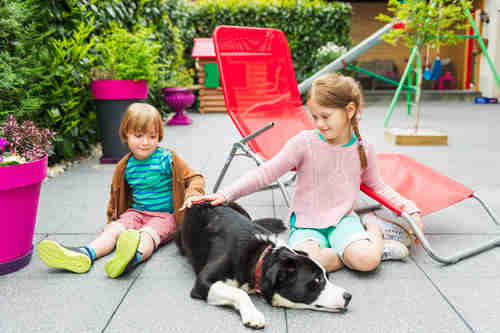 Insurance
People automatically get insurance for their families. When it comes to pets, however, dog, cat or horse insurance is often a foreign concept. Yet insurance can be an excellent way to ensure that your pet's future is in good hands. Trips to the vet can be costly. Trips to an animal ER can be exorbitant. The last thing you want to do is have to decide if you can afford to treat your injured or ill pet. By paying a small fee each month, you can decrease your annual well-visit costs, and pay only a portion of any emergency treatment or illnesses.
Microchips
No one wants to think about their pet getting lost or stolen, but should it happen, microchipping your pet can help you be reunited. A microchip is a small computer chip that a vet inserts under your pet's skin. It allows a qualified facility, like a vet, to scan the data stored on it, such as your contact information as well as your vet's information. From there, contacting you can be as simple as picking up the phone.
Vaccinations and Preventatives
Getting certain vaccines, like canine rabies, is required; however, not all pet vaccines are mandatory. Nevertheless, obtaining all the available shots is a great way to positively impact your pet's well-being and health. There are specific vaccines in different regions to fight against local parasites and hazards. Preventative medications like heartworm for dogs can be equally important. Without those medicines, your pet can become fatally ill. The failure to give a simple pill or cream shouldn't be what causes you to lose your pet.
Pets are often essential members of people's families. They can make you smile and laugh and comfort you if you're sad. Make sure you protect them so they can be a part of your life for years to come.