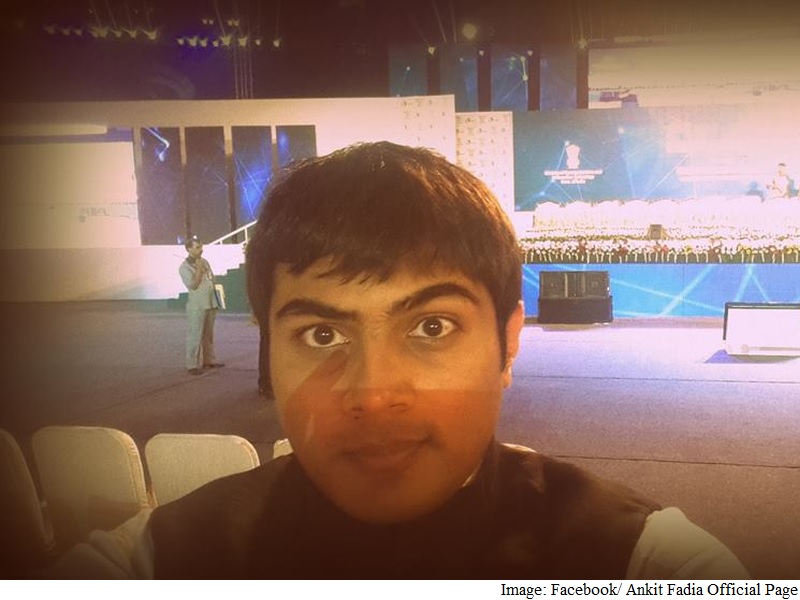 Is Ankit Fadia the brand ambassador for the Digital India initiative? There didn't seem to be any official announcements on the matter, but somehow the news spread like wildfire on social media on Monday. Considering his dubious reputation as a "hacker", it's no surprise that there was a lot of outrage.
Then, on Tuesday morning, the government issued a denial of the statement. It stated that "there were certain news reports that there is move to appoint a brand ambassador for Digital India Programme of the government. This is to clarify that there has been no such move to appoint a brand ambassador as reported."
That seemed to settle the issue, except that an hour later, the statement is now missing – you can still see it below in a screenshot Gadgets 360 saved, but it is no longer on the PIB website.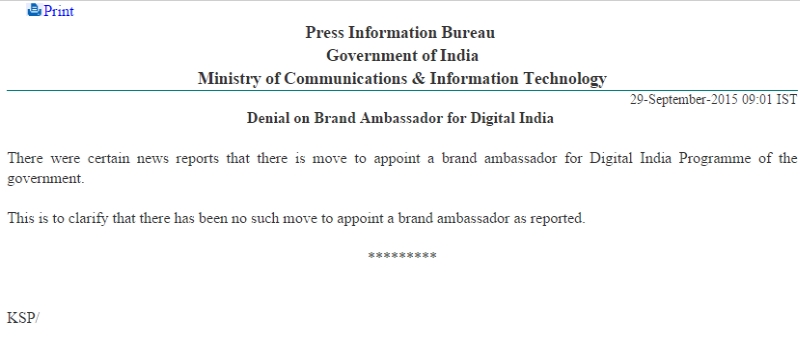 Fadia certainly seems to think he's the brand ambassador for Digital India, and appears to have proof as well – on Monday, his official Facebook page uploaded a picture of a certificate he received from the government appointing him to this role. Unless this is a particularly strange case of Photoshopping, it would appear that different departments of the government aren't talking to each other.
So, what is going on right now? The government will apparently issue a clarification in the evening, but as of now, there's still no official statement about a brand ambassador, apart from one digital picture posted by Fadia himself.
Twitter in particular went to town with the news that Fadia was the brand ambassador for Digital India. The number of tweets mocking the announcement is too high to count, but here are some highlights. A lot of people also linked this 2013 article from Forbes India which takes apart many of Fadia's claims to fame.
Fadia's own claims are therefore easy to doubt – however the fact that the government issued a denial, and then removed it, clouds the issue, and makes us wonder whether or not he really is the face of Digital India. Did Ram Sewak Sharma, the Secretary of the Department of Electronics and Information Technology (DeitY), really sign that certificate which Fadia has been showing? And if so, why has the government not done its homework on a person who has been thoroughly debunked over the years?