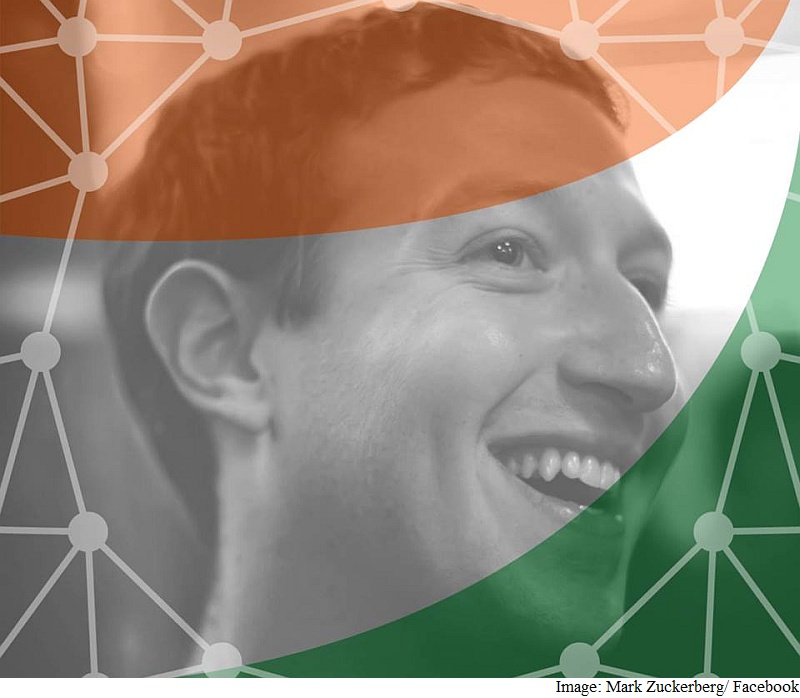 If you are wondering where to watch the Q&A with Mark and Prime Minister Modi, it's scheduled to start at 10pm IST, and can be seen on Facebook's dedicated live-stream page, as also on the profile pages of Mark Zuckerberg and Narendra Modi.
Facebook CEO Mark Zuckerberg showed his support for PM Modi's Digital India initiative, with a profile picture change emblazoned with the Indian tri-colour, ahead of his townhall meeting with the Indian Prime Minister on Sunday.
Zuckerberg in a status update that accompanied the profile picture change said, "I changed my profile picture to support Digital India, the Indian government's effort to connect rural communities to the internet and give people access to more services online. Looking forward to discussing this with Prime Minister Narendra Modi at Facebook today.  Show your support for Digital India atfb.com/supportdigitalindia."
The Indian Prime Minister followed Zuckerberg with a profile picture change of his own, and said, "Thanks Mark Zuckerberg for the support. I changed my DP in support of the efforts towards a Digital India."
Prime Minister Narendra Modi will take questions from some of Facebook's 1.5 billion users at a townhall on Sunday.
PM Narendra Modi, 65, is the first Indian leader to visit the US West Coast in more than 30 years. His trip follows a similar visit by China's president, Xi Jinping, who met several tech leaders in Seattle last week.
The Indian Prime Minister continues his Silicon Valley tour on Sunday with visits to Facebook and Google Inc headquarters before an event at the San Jose Convention Center that 18,000 people are expected to attend.
Facebook Chief Executive Mark Zuckerberg announced PM Modi's visit on his Facebook page earlier this month and invited users to post questions.
More than 37,000 comments were made in reply, with questions ranging from those about Internet expansion in India, unemployment rates and calls for PM Modi to address his human rights record.
Some groups have protested against his arrival. The Sikhs for Justice group has called on its members to picket Facebook headquarters before the townhall. However, PM Modi remains wildly popular and is expected to receive a rock-star welcome through most of his visit.
PM Modi boasts an 87 percent approval rating in India and is the second-most popular world leader on social media after US President Barack Obama. He has 15 million Twitter followers and more than 30 million "likes" on Facebook.
The Indian Prime Minister is eager to bring bigger technology investments and jobs back to India to help its growing startup scene. He has also sought to encourage some Indians who have thrived around Silicon Valley to bring their knowledge back home.
Much of his visit, which began Saturday, has also focused on connecting with the Indian diaspora community in Silicon Valley.
On Saturday, he attended a dinner with 350 business leaders where Indian-born CEOs Satya Nadella ofMicrosoft, Google Inc's Sundar Pichai and Shantanu Narayen of Adobe Systems moderated a panel.
PM Modi visited Tesla Motors headquarters on Saturday and met Chief Executive Elon Musk, where the two discussed battery technology, energy storage and renewable energy. He also met with Apple Inc Chief Executive Tim Cook.