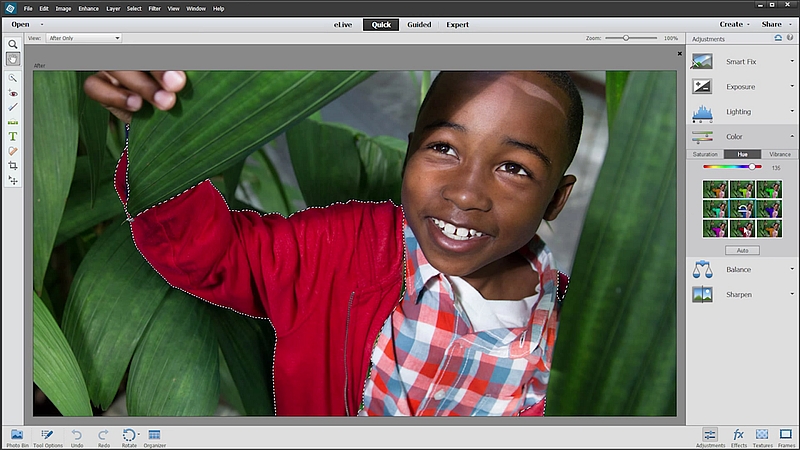 Adobe on Friday launched Photoshop Elements 14 and Premiere Elements 14, bringing new features to both apps for Mac and Windows. Both apps come with a price tag of $149 (roughly Rs. 9,800) together, or at $99 (roughly Rs. 6,500) separately. While the individual update is priced at $79.99 (roughly Rs. 5,200), the bundled upgrade comes with a $119.99 (roughly Rs. 8,000) price tag.
Adobe Photoshop Elements 14 now lets users now be able to remove camera shake from images or videos with its Shake Reduction feature. It also features a haze removal tool that enhances the image and makes it look clear. This feature is mainly for those situations when the photos are not shot with proper lighting or are taken in a foggy environment. Other new features include a brand new Guided Edit including improved resizing and tools for motion blurring; hair selection via the new Fine Detail Selection feature; Smart Looks intelligent filters, and an improved Quick Edit mode.
For movie-makers, the Premiere Elements 14 brings support for editing 4K resolution videos. Also included are motion titles, which users can include in their videos. The titles come with bounce, spin, and zoom effects. The update also sports a new audio timeline view. The timeline view now also shows audio and lets users work on the recorded volume control. The Black and White Color Pop Guided Edit feature, which was there in the previous version of Photoshop Elements, has now reached the video editor as well. Users can even edit videos to play in fast or slow motion with the new Guided Edit features. The Export and Share feature has also been reworked, while all the audio features have been relocated to a single place.
Both the Photoshop Elements 14 and Premier Elements 14 come with a helper app named Elements 14 Organizer, which has been revamped with new People, Places, and Events views. The application now lets users find and organise both images and videos more easily through the library with enhanced face recognition tool. It also includes a tool to find content geotagged on a map. In the new Events view, media is arranged according to date.