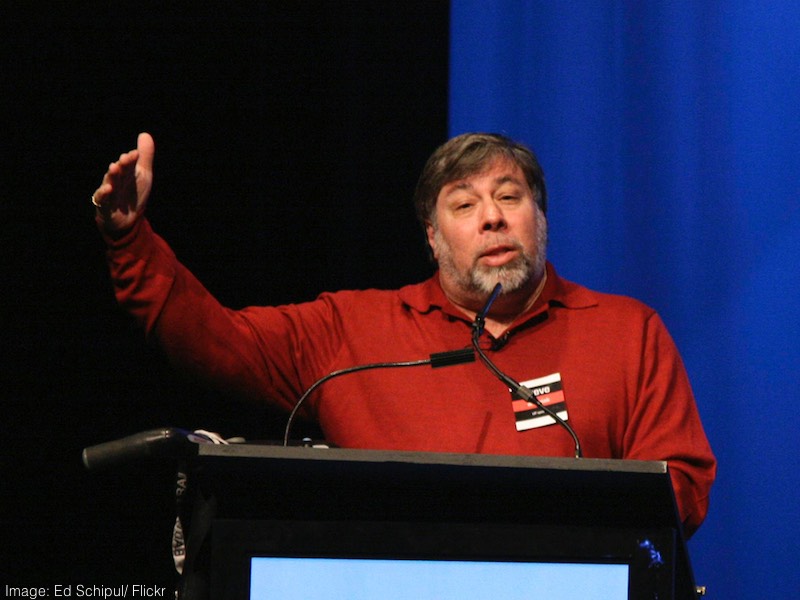 Ahmed Mohamed, the 14-year-old from Texas who was arrested and then released after his teachers reported him to the police for 'building a bomb' as a school project, has received support from the likes of Facebook co-founder Mark Zuckerberg and US President Barack Obama. Now, Apple co-founder Steve Wozniak, who spent most of his childhood tinkering with electronics and other projects, has taken to Facebook to recount a similar incident from his school days.
"The story about the kid arrested for making a clock takes me back to high school in 1967," wrote the Apple co-founder who is credited with having single-handedly built the first computer that Apple shipped when he was 26.
"I built an electronic metronome and placed it in a friend's locker, along with a tin-foil switch to speed up the ticking when the locker was opened," Woz continued. "I couldn't hold my laughter when Principal Bryld told me how he extracted the 'bomb', ran out to the football field (from the C building), and dismantled it. I wound up spending a night in 'juvie'. I did teach other inmates there how they could remove the electric wires from an overhead fan and attach them to the metal bars [to] shock the guards."
Here's hoping young Ahmed can overcome the setback and go on to achieve great things like Wozniak.