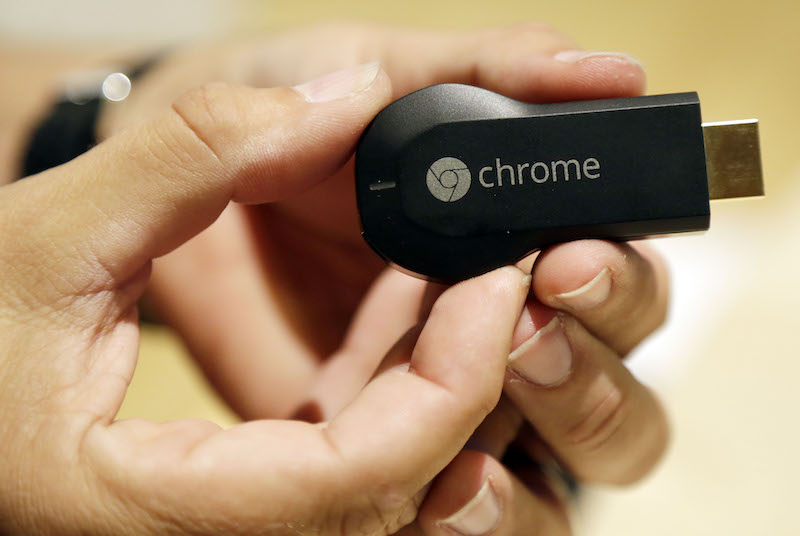 After making your dumb TVs smart with the Chromecast HDMI dongle, Google is said to be now planning to bring Internet connectivity to your dumb speakers with a separate device. The company will launch a new dongle called Chromecast Audio, which is designed to stream music and offer audio features to speakers, according to a new report. The news follows reports from last week with details about the next-generation Chromecast dongle, said to feature improved Wi-Fi connectivity, a new design, and more.
Codenamed "Hendrix," the Chromecast Audio will reportedly be focused on bringing Internet-connected audio and music capabilities to regular speakers. The device will connect to speakers through a standard 3.5mm headphone cable, and in effect make them Wi-Fi enabled. The functionality appears to be similar to the Motorola Moto Stream portable wireless adapter that was launched last year.
ChromeCast Audio might be able to power multiple speakers simultaneously, reports 9to5Google, if multiple dongles are used. It also offer a similar features as the Chromecast – users will be able to stream "high-quality" audio to Chromecast Audio-powered devices from Chrome browser on their computers or Android devices.
The report further noted that the Chromecast Audio will offer support for music streaming service Spotify. As of current, the Chromecast supports Google Play Music, Pandora, and Rdio. Spotify, as you may know, has the richest collection of music tracks on Android platform.
Separately, Google plans to update the Chromecast companion app. The update will reportedly bring a new design, and several features. Furthermore, the company plans to add a new feature called "What's On" which will allow users to browse content from a range of Chrome-supported apps already installed on their Android device. It will also suggest other Chromecast-supported apps available on Google Play,reports 9to5Google.
Previous reports have suggested that the new Chromecast will support content feeds on the Chromecast home screen. While it's not known how exactly Google plans to utilise this feature, perhaps it will give users the ability to add social media feeds when the device is on idle — "backdrop" mode. It is expected to come in balloon-like form-factor and come in Red, Black, and Yellow colour variants.
Google has scheduled a media event for September 29. The company is expected to announce the launch of two Nexus smartphones and two Chromecast devices at the event.