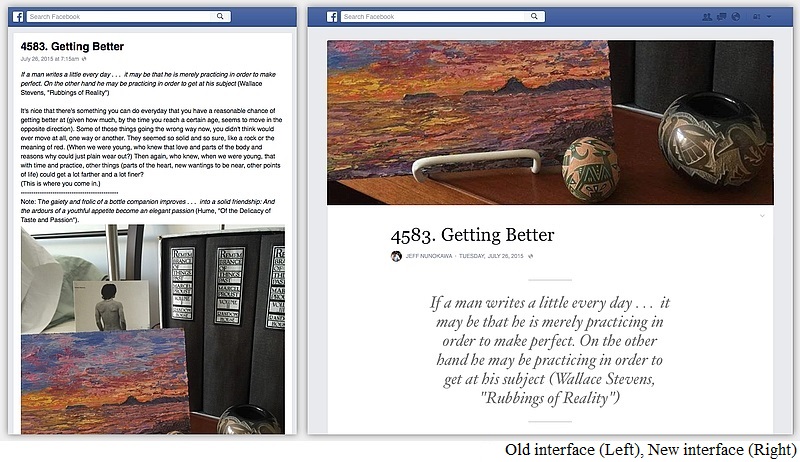 Facebook has finally rolled out the redesigned Notes tool it started testing last month. The update now makes the social media giant's Notes tool more customisable and easier-to-operate than before. The redesigned interface resembles popular blogging platform Medium with its clean UI that's ideal for longer-form stories.
The revamped Notes feature includes large cover photos, wider pages, user tagging, and a clear headline. Users can also share their Notes with select audiences on Facebook, as they can currently do with their statuses. "Notes are now an even better way to write a longer post and share with anyone – whether it's a small group of friends or everyone on Facebook," says the company post.
The Notes redesign also includes captioning and resizing of images and formatting of texts in to headers, quotes or bullets. These new notes can be created on the Web and is fully viewable on mobile devices as well.
By bringing a new blog-like interface to its Notes feature, Facebook can be said to be hoping more users will write blog posts or long notes on the social network, simultaneously catering to the platform's large audience and also offering the incentive for fast loading on its mobile apps.
The social media giant this month has rolled out quite a number of updates and new features for its platform. Earlier this week it rolled out 360-degree viewing to its news feed. The firm also unveiled its new tool called Signal. The tool is to help journalists track breaking news and other trends from the social media website. Furthermore, the company introduced a new Shop section to Facebook Pages from where users can directly buy products without leaving the website.